The All New 2019 Peugeot 508
The all-new 2019 508 "Fastback" is Peugeot's latest iteration of the classic sport sedan. Built both for city driving and long distance touring, the 508 is a comfortable ride with the handling of a luxury sedan and the maneuverability of a sporty hatchback.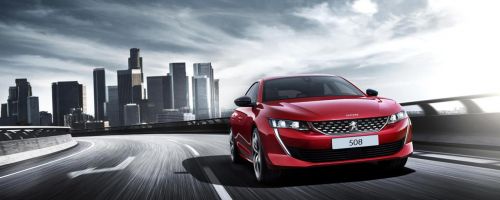 The Driving Experience in a Peugeot 508
The Peugeot 508 is equipped with two drive settings to reflect your mode du jour: Boost and Relax. For a truly elegant driving experience, seamless shifting comes standard on all 508 models with the new EAT8 Efficient Automatic Transmission 8-speed automatic gearbox. For those who prefer, Manual shifting can be applied by using the paddles on the steering column. The compact steering wheel is also fitted with programmable cruise control settings, allowing you to sit back, relax, and enjoy the ride. Enhanced safety features give drivers and passengers peace of mind and the freedom to focus on fun that lies ahead.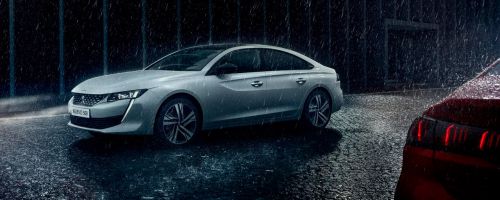 Safety Features in the Peugeot 508
All short-term leases through the Auto France Open Europe Program include full vehicle insurance coverage, a full factory warranty, and 24-hour roadside assistance through Peugeot Connect SOS. The all-new Peugeot 508 features the latest in Advanced Driver Assistance Systems and safety technology including Electronic Stability Programming (ESP), an Anti-Lock Braking System (ABS), and Emergency Brake Assist (EBA) to avoid collisions. Audible and visual alerts warn the driver with Distance Alert and Active Lane Keeping Assistance systems when the car unexpectedly drifts into another lane or quickly approaches pedestrians or other vehicles. Additionally, integrated into the GPS system is a speed limit recognition system to conveniently advise drivers of local regulations to help avoid citations.
Whether you are visiting for the first time or revisiting a familiar place, driving through Europe in a Peugeot through the Auto France Open Europe Program means you can enjoy your trip to the fullest without compromising on safety.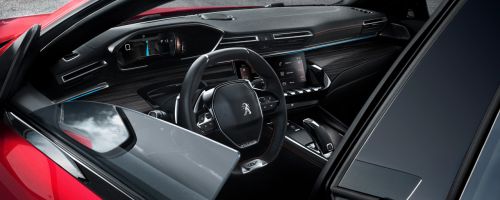 Design and Technology in the Peugeot 508
Unique to the all-new Peugeot 508 is the extra-wide hatchback-style tailgate for convenient loading and unloading without compromising on style. Configuration of the 1/3-2/3 rear folding seats allows for additional storage.
Details down to the frameless doors are inspired by sporty coupés, making the 508 a tasteful blend of seamless styling. Peugeots are famed for the intuitive iCockpit, and the 508 features a 10" center screen, a 12.3" configurable digital instrument panel, TomTom powered 3D Navigation, and rear parking sensors.
Is the Peugeot 508 the right option for your travels in Europe? Whether for short city drives or long trips across countries, if you are looking for a comfortable ride in a streamlined and stylish vehicle, then click here to get started.
Categories
Subscribe To Blog
Enter your information below to start receiving the latest news and helpful travel tips from AutoFrance and the world of Peugeot.
Share This